Choose Pegasus Rental Cars Queenstown for affordable car and van rentals. We'll meet you at the Queenstown Airport. Make sure you book in advance so you can get road tripping around the Otago region as soon as you arrive.
Call the Queenstown Pegasus Team today on 0800 35 45 05 or book online to find out about pricing and availability of our rental cars.
Pegasus Makes it Easy to Rent a Car from Queenstown
Pegasus Rental Cars is a Nationwide Network
We offer vehicle support throughout New Zealand from 15 different locations, so we're never far away! Since 1989, we've been proud to offer our clients a great range of affordable, well-maintained vehicles to explore New Zealand's breathtaking natural attractions and cities. Customer service is our priority, and we strive to ensure that your travels around Queenstown in a rental car or mini bus from Pegasus are both comfortable and enjoyable.
Our Range of Rental Cars in Queenstown
We have a great range of vehicles which run the gamut from small, two door hatchback cars to vans large enough to fit a soccer team! For our clients who are looking to undertake a more adventurous trip through Queenstown and its surrounds or go skiing, we also offer a range of 4WD vehicles.
Why Rent with Pegasus Queenstown?
All models are reliable and come with air conditioning.
Comprehensive vehicle insurance with 'Peace of Mind' options.
24-hour Roadside Assistance Cover is included, so you can be confident that if something should happen to go wrong, we'll get you sorted.
Locally owned and operated, we are experienced and pretty friendly! We will endeavour to accommodate your needs.
Extras available include: child booster seats, ski racks, GPS and Bluetooth FM receiver
We provide airport pick ups/drop offs.
Free snow chains with hires over the winter period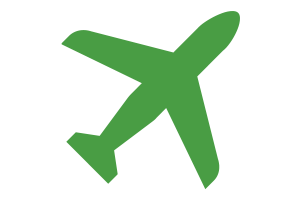 Airport Pick Up and Drop Offs
We can pick you up or drop you off at the airport during business hours. We will make sure you have the smoothest service possible. Let us know your flight information when booking and then we will await your arrival or wave you goodbye!

After Hours Service
If you're coming in late and time is of the essence, we can get all the paperwork sorted via email prior to you leaving home – just ask us. When you arrive at Queenstown Airport, just grab the keys and go.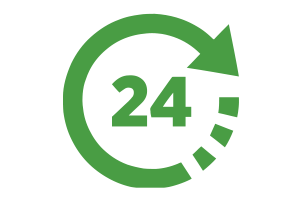 24-hour Roadside Assistance Cover
Our Queenstown hire cars are covered by Roadside Assistance 24 hours a day, 7 days a week from anywhere in New Zealand.
Stunning Queenstown
Combining rich history, extraordinary natural attractions and a plethora of leisure activities, Queenstown encompasses everything that is great about New Zealand. Nestled along the shoreline of Lake Wakatipu, Queenstown is surrounded by snowcapped mountains, expansive lakes and verdant forests. Queenstown is well known for the array of snow sports and extreme sports which are available in the area, including skiing, snowboarding, bungee jumping and mountain biking. So whether you rent a van and head up the mountain or choose to stay in town, hire a car and explore the area. Queenstown is the gateway to the Central Otago region where you'll find 200 vineyards within a 40 minute drive of the town centre. On the northern shores of Lake Wakatipu is Glenorchy, with its stunning scenery and tranquil setting, it's just a 45 minute drive from Queenstown.