Car rental couldn't be easier with Pegasus Rental Cars Wanganui! Branch owner/operator John is a mechanic by trade and also runs Guthrie's Auto Care in Wanganui. John and his colleague Allan have excellent knowledge of the local region. The Wanganui team look forward to meeting and providing you with the right rental vehicle. Give Allan a call to get started on your journey.
Call the Wanganui Pegasus Team today on 0800 35 45 11 or book online to find out about pricing and availability of our rental cars.
HOT DEAL
Hire a car for 5 days or more and receive 1 day free!
Valid for pick ups 1 Feb – 31 March
BOOK NOW
Get Started on Your Journey with Wanganui Pegasus Car Rentals
Pegasus Rental Cars is a Nationwide Network
We're part of the Pegasus network with 15 locations across NZ – all with friendly local owner/operators. Founded in 1989 you can be confident you're dealing with car rental industry veterans with an enviable reputation developed over almost 30 years.
Our Rental Fleet at Pegasus Wanganui
Choose from small, medium or larger rental cars, spacious station wagons or people movers. All our vehicles are well-maintained with good fuel economy.
Why Wanganui Pegasus is a Great Choice:
Peace of mind motoring with a 23-point car rental safety check – your rental car is thoroughly inspected before your hire.
Free transfers to and from Wanganui Airport and City Accommodation during business hours Mon- Fri 8am to 5pm and Saturdays 8am-5pm
We are happy to meet you with your rental car outside business hours (call out fee applies).
Your daily rate includes GST and insurance (excess applies which can be reduced by paying a daily insurance waiver).
Unlimited kms on all car hire 4 days or longer (1-3 day car hire includes 150kms free per day).
Baby and child seats, GPS, and other extras available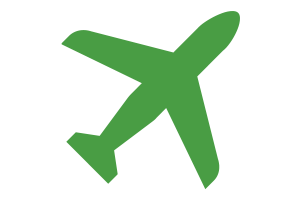 Airport Pick up & Drop off Service
We can meet you at the Wanganui Airport, please pre-arrange with us by providing your arrival time and flight number, call
0800 35 45 11
or
email
.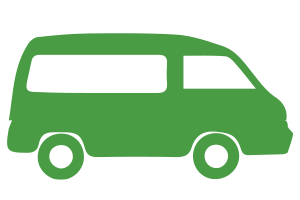 Accommodation Transfers
We offer transfers to and from your city accommodation which is free during business hours. Please pre-arrange this service, call
0800 35 45 11
or
email
.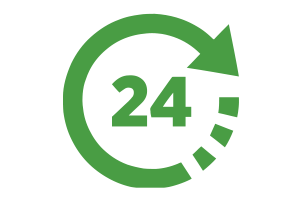 24-hour Roadside Assistance Cover
Our Rotorua hire cars are covered by Roadside Assistance 24 hours a day, 7 days a week from anywhere in New Zealand.
Rent a Car and Explore Wanganui
Situated at the mouth of the Wanganui River, the delightful Wanganui is rich in both Maori and European history. Just pick up your rental car at our branch and visit the town that abounds with historic buildings, preserved from the early days of European settlement, along with beautiful parks and gardens. The Sarjeant Gallery, Museum and Opera House are buildings with an international reputation.
The Wanganui River, flows from one of New Zealand's highest volcanoes, Mount Tongariro, through the spectacular Wanganui National Park to the bustling city of Wanganui. Take a river cruise on the 100 year old Paddle Steamer "Waimarie". Travel in your rental car the historic River Road and experience Maori culture in the numerous small settlements. Take a jet boat trip to the enigmatic "Bridge to Nowhere". Venture further in your rental car and visit Taihape, the gumboot capital of New Zealand and Palmerston North, a university city.
Wanganui has been revitalised by the restoration of its heritage streets and buildings. Victoria Avenue boasts central city shopping with wrought iron garden seats and palm trees. Cafes, speciality shops, an Art Deco cinema and an English-style pub all add to the attraction of Wanganui.
*Wanganui is also known as Whanganui