We offer affordable car and minibus rentals, car sales and truck hire here at the Pegasus Rental Cars Auckland South Branch in Takanini.
Jazmine, Derek, Uncle George and the staff will look after all your vehicle hire needs, whether you need a rental car for a short or long term hire, to rent a minibus for a sports or family event, or you require a furniture truck for hire to move house or business.
We guarantee excellent service, low-cost rental vehicles and a thorough knowledge of where to go, what to see and do while enjoying this fabulous country on holiday.  When you are hiring a car for business we ensure fast, efficient service and reliable vehicles which is why so many local Takanini and South Auckland based businesses have trusted Pegasus with their rental car requirements for the last 30 years and why so many local schools and sports teams know Pegasus minibuses and people-movers are the ones to trust!
Call the Auckland South Pegasus Team today on 0800 35 45 14 or book online to find out about pricing and availability of our rental cars.
Pegasus Makes it Easy to Rent a Car from Auckland South
Ardmore Airport Car Hire
We service the car rental needs of business travellers who fly into Ardmore Airport as well as providing rental cars for campers at the Campervan site at Ardmore Airport. Hire a car from us from $60 per day all inclusive. This includes pick up/drop off service at Ardmore which we are happy to do for our customers.
Auckland South Car Hire Fleet
We pride ourselves on our fully-serviced and well-maintained rental cars and minibuses all with good fuel economy. We have a fleet of rental cars including up to 8-seater people movers, and the largest selection of 11 and 12-seater minibuses in South Auckland to fit your budget; we also have 11 and 15 cubic metre furniture removal trucks, cargo vans and trailers for hire.
Why Rent a car with Pegasus Auckland South?
Comprehensive vehicle insurance with 'Peace of Mind' options.
Windscreen and Tyre insurance cover
24-hour Roadside Assistance Cover
Great range of vehicles including cars, vans, trucks and trailers
Affordable rental car rates
Baby and child booster seats
GPS
Puhoi Tunnel and Te Puke Bypass tolls can be added to your hire
Luggage trailer hire with people movers and vans
Convenient location – Great South Rd, Takanini
Friendly local owner-operator with 30 years experience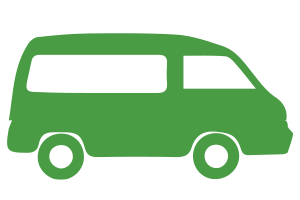 Travelling in a Group? Hire a Van, Minibus or MPV!
Comfortable and spacious 8-seater people movers and 11-seater minivans are available for large groups. Perfect for sports teams, school groups or clubs. Luggage trailers also available.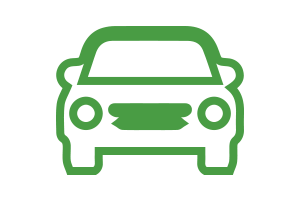 We Cover These Auckland South Rental Car Areas
Manukau City, Manurewa, Takanini, Clevedon, Karaka, Papakura, Conifer Grove, Wattle Downs, Botany, Drury, Howick and Ardmore Airport.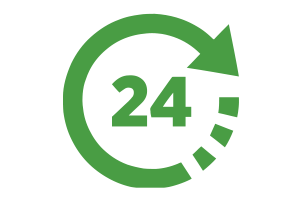 24-hour Roadside Assistance Cover
Our Auckland South hire cars are covered by Roadside Assistance 24 hours a day, 7 days a week from anywhere in New Zealand.
Furniture Truck Hire
Whether you are moving house, shifting flats or office premises, our box body furniture trucks for hire are convenient and cost-effective.  Our self-drive removal trucks for hire make it easy for you to do the move yourself and save.  We have 11 cubic metre and 15 cubic metre truck rental options and can help you work out which truck will best suit your purpose.  From our Takanini truck rental base, the team at Pegasus Rentals will have you sorted in no time and at great truck rental rates!  Short term and longer term truck rental rates available.
Our truck rental fleet includes: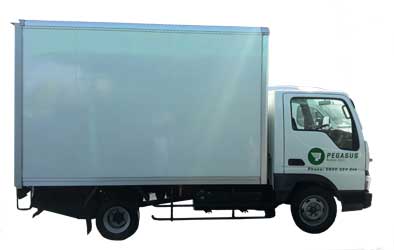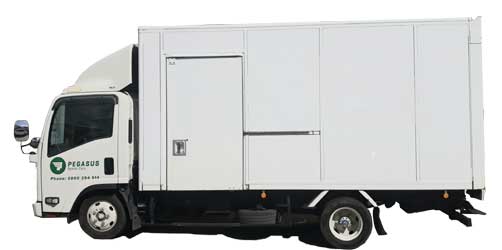 11 cubic metre box body furniture removal trucks  |  15 cubic metre box body furniture removal trucks
Things to Do in Auckland South
With a wide range of fun family activities, South Auckland is the perfect holiday destination for the entire family. There's Rainbow's End, a theme park situated in Manukau as well as Vector Wero Whitewater Park, New Zealand's first man-made river and white water course. It's a world class destination that offers a wide range of safe water activities including rafting, kayaking and much more.
Further out you will find Hunua Falls (the photo at the top of this page) which is located in the western part of Hunua Ranges Regional Park. The spectacular 30-metre waterfall is part of the Wairoa River which carves through an ancient volcano. If you are after a different experience, Pukekohe Park is home to horse racing, motor racing and several community events & activities in the heart of Pukekohe, 40 kilometres south of Auckland City. An exciting attraction in our area is Spookers, New Zealand's only haunted theme park in Kingseat.
For more great ideas of things to see and do around NZ, check our our Travel NZ Blog
Customer Reviews
Be sure to check out some of our recent customer reviews, and if you have some feedback for us please share it on our Google Reviews page.