If you require stress-free car rental in New Plymouth you've come to the right place. Car hire couldn't be easier with Pegasus Rental Cars New Plymouth! The team takes great pride in their tidy, fully-serviced rental vehicles and promise you will get the best value rental car in New Plymouth.
Call the New Plymouth Pegasus Team today on 0800 35 45 04 or book online to find out about pricing and availability of our rental cars.
Easy & efficient New Plymouth Car Hire
Pegasus Rental Cars is a Nationwide Network
We're part of the Pegasus network with 15 locations across NZ – all with friendly local owner/operators. Founded in 1989 you can be confident you're dealing with car rental industry veterans with an enviable reputation developed over almost 30 years.
New Plymouth Rental Car Fleet
Choose from small, medium or larger rental cars, from budget models for the price-conscious traveller to later model cars and spacious station wagons.  All fully-serviced and well maintained vehicles with good fuel economy.
Why Pegasus New Plymouth is a Great Choice:
Friendly, knowledgeable staff and local owner/operators
Affordable daily rates include GST and standard insurance
Unlimited kms on all hires
Free Local accommodation transfers during business hours
Drive away with peace of mind insurance
All our hires have a 23-point car rental safety check
GPS, DVD player, baby seat rear facing 1kg to 9kg, child seats and other extras available
Pick up from and return to New Plymouth Airport available
All vehicles automatic transmission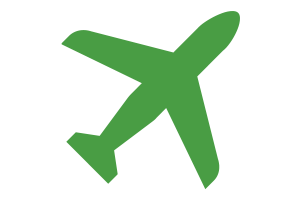 Easy CBD & Airport Rentals
Whether you would like to pick up your car from our city depot or from New Plymouth airport, we are here to help!

After Hours Car Rental Service
If your flight arrives outside our normal business hours, just pre-arrange with us and we will arrange an after hours collection of your New Plymouth Airport rental car.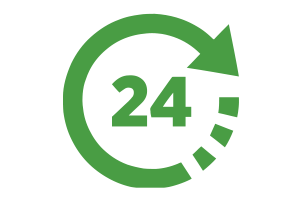 24-hour Roadside Assistance Cover
Our New Plymouth hire cars are covered by Roadside Assistance 24 hours a day, 7 days a week from anywhere in New Zealand.
About New Plymouth
The district is home to more than 70,000 people and includes many unique tourist attractions that make the city 'like no other'. Rent a car from Pegasus Rentals in New Plymouth, the easiest way to discover what this region has to offer. New Plymouth is a seaside city centered around its bustling port and cultural core. New Plymouth is fast becoming a lifestyle destination for big-city dwellers keen to escape the urban grind.
Taranaki is home to the best city in New Zealand (according to the North & South Magazine) and the best small city in the world (according to the UN-backed Liveable Communities Awards). Attractions include Pukekura Park which covers 52ha (128 acres) right in the heart of New Plymouth and is one of New Zealand's premier botanical gardens. A great family attraction is located just a 15 minute drive from the centre of New Plymouth, the Pouakai Zoo where you can hand-feed animals such as Goats, Llama, Cattle, Sheep, Kune Kune Pigs and enjoy all the Bird life roaming the Zoo grounds including Peacocks, Ducks, Pigeons, Emu's and Ostrich. Bring lunch and sit back to watch Monkeys swing, Meerkats play or observe the Lion Pride.
If you are wanting to explore the beaches, just under an hour's drive from New Plymouth you will find Opunake Beach that offers safe swimming, and is home to one of New Zealand's first artificial surf reefs, providing clean waves only a short walk from the centre of the Opunake township.