Look no further than Pegasus Rental Cars Dunedin for the best value car hire and van rentals. We can provide you with a safe, well-maintained rental vehicle from Dunedin City or Dunedin Airport. We make it easier to explore and enjoy Dunedin with car hire to suit every budget.
Plus, Pegasus Dunedin is an approved supplier to Work and Income New Zealand, so you can ask us for a WINZ Quote!
Call the Dunedin Pegasus Team today on 0800 35 45 02 or get a quote to find out about pricing and availability of our rental cars.
Meet the Team Behind Pegasus Rental Cars Dunedin
Lee
Lee manages all three of the Dunedin branches which keeps her busy! She is very experienced having been in the Rental Car industry for more than 17 years and with Pegasus for 7.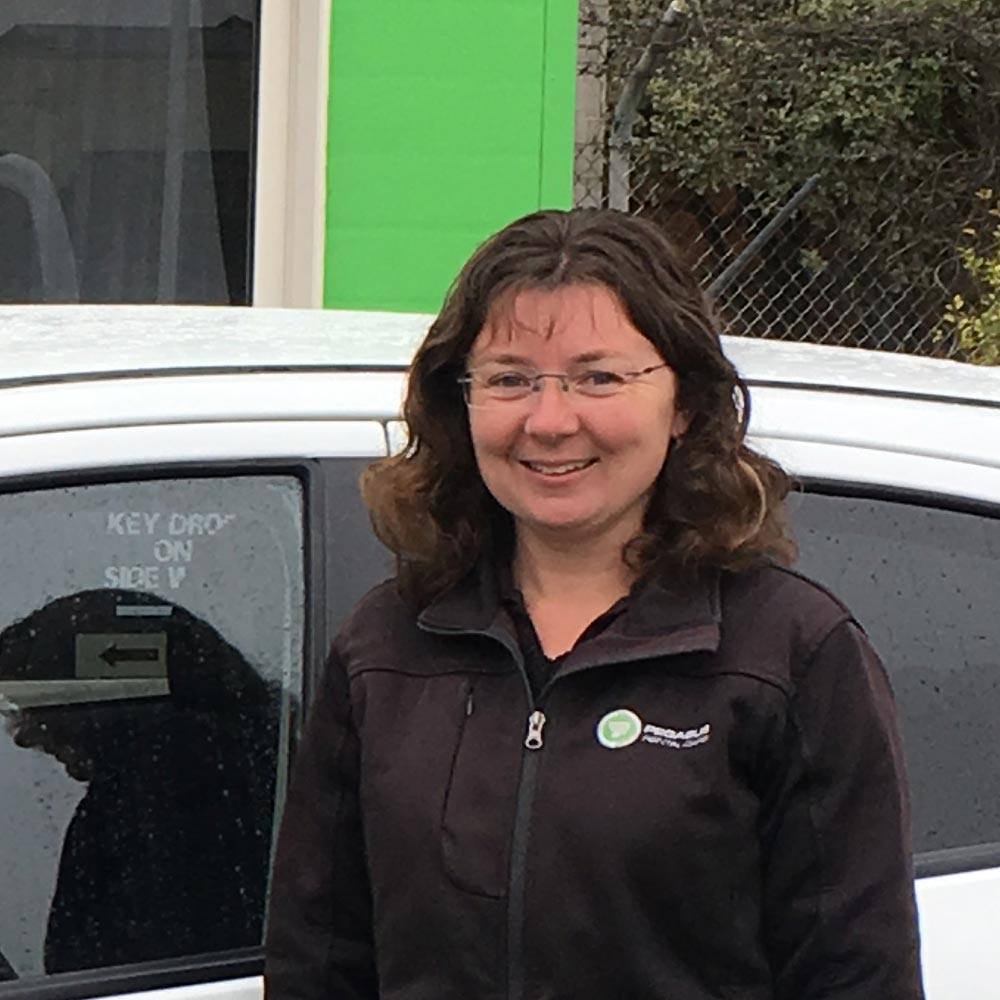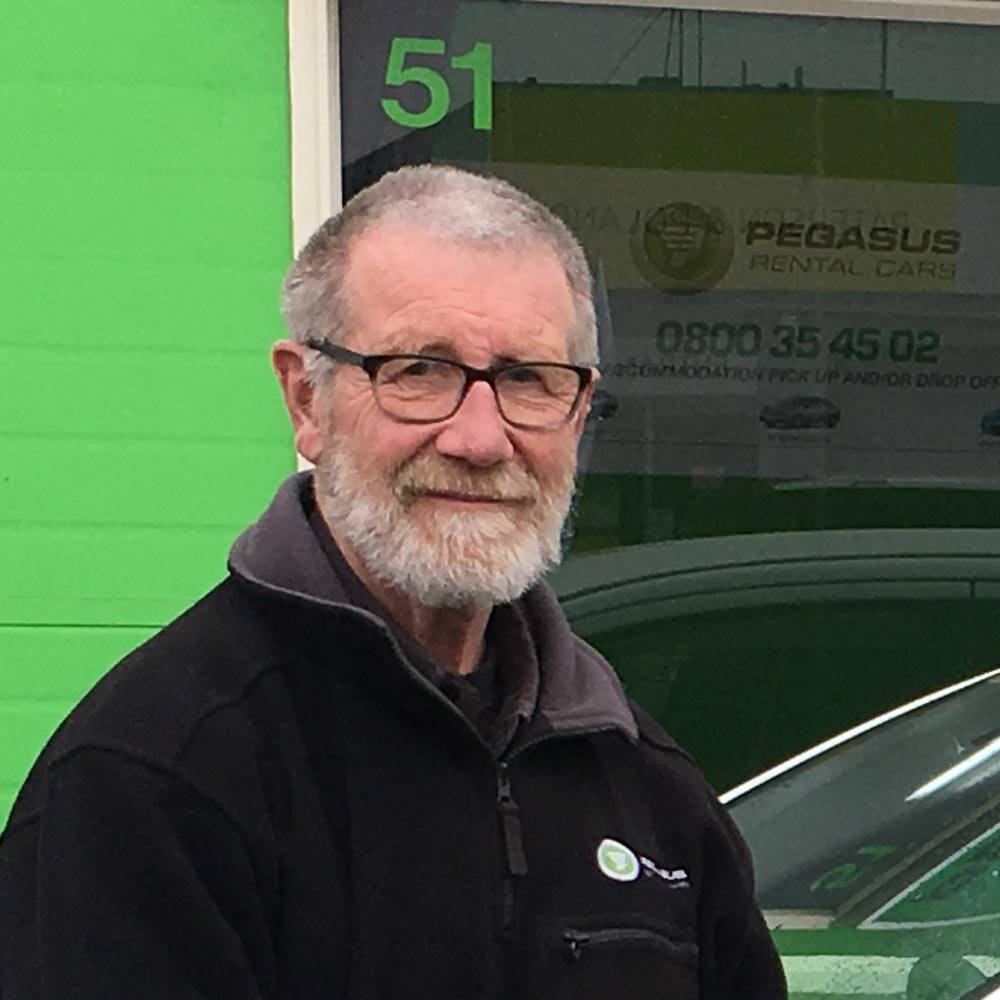 Warren
Warren has worked for Pegasus for about four years, initially only on the weekends but gradually increased to full time. He works in all Dunedin branches but particularly loves Port Chalmers as he gets to meet and greet the cruise ship passengers.
We Make it Easy to Hire a Car in Dunedin
Pegasus Rental Cars New Zealand
We are part of the Pegasus car and van hire network with 15 locations around New Zealand, all with friendly local owner/operators. Pegasus Rental Cars has been around since 1989, so you know you will be dealing with a reputable and well-established rental car company.
Our Range of Rental Vehicles Available in Dunedin
We run a large fleet of well-maintained rental vehicles, all with good fuel economy. Choose from small, medium or large hire cars, spacious station wagons, people movers or minibuses. Luggage trailers also available. Get an
instant quote
to view our full range of cars and vans, or
make a booking
. Our vehicles are very popular so get in quick as they book out fast! Long term leasing is also available. For more savings, check out our
hot deals
.
Why Pegasus Rentals are a Great Choice for Car Rental
Personal, friendly service.  100% locally owned.
All daily rates include GST and insurance.
All hires four days or more receive unlimited kilometres.
We can provide child seats and GPS units.
Large selection of reliable rental cars with good fuel efficiency.
Friendly staff with great local knowledge.
We promise the car you select is the car you will get.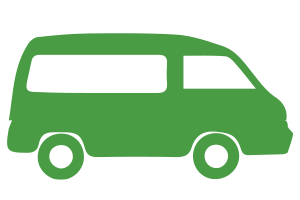 Travelling in a group? Hire a van!
Comfortable and spacious 8 and 11-seater minibuses are available for large groups. Perfect for sports teams, school groups or clubs. Luggage trailers also available.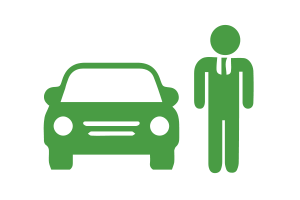 FREE Local Transfers
We offer free transfers to and from your local accommodation during business hours from 8am – 5pm, weekdays. Pick up transfers are also available by appointment on weekends. Simply pre-arrange this service and you'll be good to go!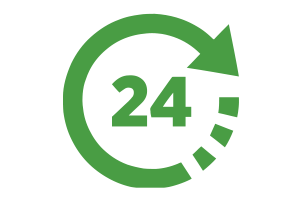 24-hour Roadside Assistance Cover
Our Dunedin Airport hire cars are covered by Roadside Assistance 24 hours a day, 7 days a week from anywhere in New Zealand.
Local Attractions in and Around Dunedin
Seeing the sites in and around Dunedin is easy when you hire a car from Pegasus. Pegasus Rental Cars NZ offers a variety of vehicles; compact, full-size cars and minivans. Your Pegasus rental can get you to all the top attractions in Dunedin including the Orokonui Ecosanctuary, the Dunedin Railway Station, the Otago Peninsula and further afield to the Moeraki Boulders, the unusually large and spherical boulders lying along a stretch of Koekohe Beach about an hour north of Dunedin. Local maps and brochures of all the best local attractions are available at our branch. Our friendly and knowledgeable car hire operators can provide you with the right information so you can make the most of your day.
What does it cost to hire a car in Dunedin?
The cost of hiring a car in Dunedin varies by season and by car type of course. As a general rule, peak rates apply during the Christmas and New Year periods plus school and public holidays. Get an
Instant Quote
.
Is it cheaper to hire a car for a longer period?
Yes! The daily rate comes down the longer you keep the car and we can even assist you with long term lease cars as well.
What types of cars are available for hire in Dunedin?
At Pegasus Dunedin we have everything from economical little hatchbacks – Nissan Notes and Nissan Tiidas to late model Toyota Corollas and Holden Captivas. Rates of course vary depending on the size and age of the vehicle. If you don't mind renting a slightly older vehicle you can save on your rental car with Pegasus, but we also have affordable rates on the latest model luxury cars, SUVs and minibuses too! You can easily
book online
or get an
instant quote
Is there parking available in Dunedin CBD?
Generally parking is not a major problem in Dunedin, just like any major city, there are car parking buildings, open air carparks and on-street metered carparks. Keep a look out for parking signs that explain the restrictions and be aware that some streets are designated clearways during peak periods.
Can I rent a car to tie in with my Port Chalmers cruise ship arrival?
Of course, we regularly service cruise ship passengers arriving at Port Chalmers and requiring a hire car for a day, from our
Port Chalmers Car Rental Depot
– only 200m from the arrival terminal. Simply enter Port Chalmers in the booking box, or take a look at our
Port Chalmers page
.
Do you offer Dunedin airport car rental pick ups?
Picking up a car from Pegasus at
Dunedin Airport
couldn't be easier. We offer the convenience of a personal meet and greet or an express pick up. If you choose our personal meet and greet service, one of the friendly Pegasus team will meet you and show you out to the location of your hire car at
Dunedin Airport
. The express service means all paperwork is done prior to arrival so you can just grab the key and go, ideal if you have limited time.
Where do I find rental cars approved for WINZ customers?
Right here at Pegasus Rental Cars!  We are an approved supplier of rental car services to WINZ, so talk to us about your rental car requirements and we can assist you with the process of renting a car in Dunedin that will be covered by WINZ.
Approved suppliers of rental vehicles to WINZ – ask us for a WINZ Quote!