Visit us in our spacious premises to experience Kiwi manuhiri (hospitality) from the friendly team at Pegasus Christchurch. We love welcoming new guests, and with a focus on making renting a car fun, friendly, fast and convenient. We are happy to do whatever it takes to make your trip more pleasant.
Holiday Rental Cars
If you're visiting us for a holiday, be sure to enquire about the discounts we have available for some local attractions and we have maps and tourist guides.
Business Rental Cars
If you are visiting on business, or simply want to get away as quickly as possible, tell us and you can pre-sign all of your rental car paperwork – allowing us to send you on your way in the shortest time possible.
Call the Christchurch Pegasus Team today on 0800 35 45 04 or get a quote to find out about pricing and availability of our rental cars.
We Make it Easy to Rent a Car from Christchurch
Pegasus Rental Cars New Zealand
We are part of the Pegasus car and van hire network with 15 locations around New Zealand, all with friendly local owner/operators. Pegasus Rental Cars has been around since 1989, so you know you will be dealing with a reputable and
well-established rental car company.
Why Pegasus Rentals are a Great Choice for Car Rental
Personal meet and greet or express service.
All daily rates include GST and insurance.
Unlimited kilometres on car hire 4 days or more.
GPS navigation and child seats available.
Wide selection of reliable rental vehicles with good fuel economy.
Friendly staff with great local knowledge.
The car you select is the car you will get – guaranteed model.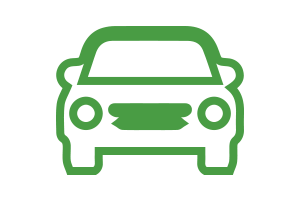 On a budget?  No problem!
We have a wide range of vehicles – economical Nissan Tiidas and Mazda Demios are very popular here in Christchurch for running around town, and for the ski fields and longer trips our SUVs are a comfortable and safe rental car option.

Arrivals and Departures After Hours
We use Airpark Canterbury as our agents for our after hours collection returns, so you can collect your car no matter when you arrive into Christchurch Airport. We will email you detailed instructions with your booking confirmation.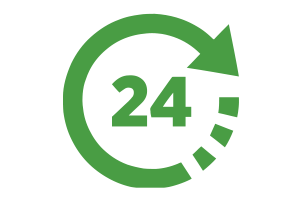 24-hour Roadside Assistance Cover
Our Christchurch Airport hire cars are covered by Roadside Assistance 24 hours a day, 7 days a week from anywhere in New Zealand.
Renting and Returning a Car Has Never Been Easier!
We work very hard to make the car hire process as fast, easy and hassle-free as we can. The philosophy that we live by is that renting a car should be fun, friendly, fast and convenient. We are more than happy to help you in any way that we can to make your trip as smooth as possible. Otherwise, if you want to hit the road quickly – we are well prepared to cater to your needs.
Airport Pick Up During Business Hours
We provide an airport service during normal business hours (8.00am to 5.00pm), Monday to Sunday. Please pre-arrange direct airport pick up service by providing us with your flight details. Once you have collected your luggage, call us on
0800 354 504
and we will confirm the pick up point.
Returning Your Rental Car or Van During Business Hours
All rental vehicles must be returned to our office at 158 Orchard Road, Christchurch. We will take you to the airport or to your accommodation* near the airport for a small charge.*subject to a 10km radius of airport, which does include the city centre, and also availability.  While our office is only five minutes from the airport, we recommend that you allow plenty of time when returning your rental car before you have to check in. For domestic flights it is suggested that you check-in about one hour prior to the flight time and for international flights it's two hours, but please refer to your flight booking details. For large groups or If you have lots of luggage etc then please allow more time.If you are unsure please give us a call
0800 35 45 04
the day before you are due to fly and we can advise further.
Global Perspective, Local Knowledge
One of the great privileges we have is sending people away to enjoy all that the beautiful South Island has to offer. We love to hear from you about your trip – and then share this with others that are visiting the beautiful Te Wai Pounamou. We have discount vouchers for local attractions such as the Antarctic Centre, Christchurch Gondola, Hanmer Adventure Attractions and more. In our office we also have a wide range of brochures and pamphlets for you to browse and take away with you. On top of this – with every car hire we provide Christchurch and South Island Maps (free!), the option of a GPS unit. Finally – the famous and free AA Accommodation Guides, tourist discounts and even a food guide for your enjoyment.